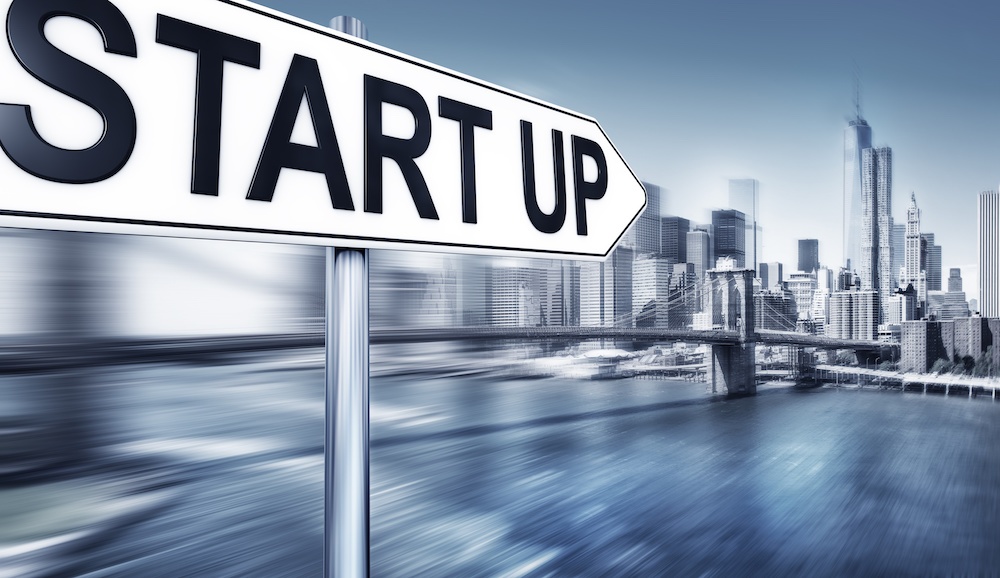 Once you've found traction in your home market, it's logical to set your sights on expanding beyond your borders. Most European startups know that their primary market is only their first market, and identifying new markets is crucial to breaking even and beginning to make a profit. But breaking into new markets can put significant strain on a well-established business, let alone a startup.
Don't underestimate the strain
Running a business is tough enough without spreading yourself too thin. At the very least, your day is about to get a hell of a lot longer. Just as you're winding down for the day in Europe, the US West Coast is getting to work, and you're going to be running sales calls and product demos well into the evening. Also keep in mind that even with all the modern conferencing technologies, nothing replaces face time and building relationships on a personal level. That means having key members of the team on the move, which will put a strain on the day-to-day operations. So, before expanding into a new territory, make sure your back office, sales and marketing processes are set up and running like clockwork.
Location and localisation
The US is an attractive secondary market for European entrepreneurs because localisation is largely a once off. The American market is huge and for the most part, unified. So it makes it an attractive secondary market.
But don't discount other European markets, marketing to different languages and cultural groups forces you to become creative–what works in Italy will hardly work in Germany. However, tackling nearby neighbours first will reduce costs associated with travel and give you the opportunity to test your systems before crossing multiple time zones.
If you are starting with Europe, create an international English version of your product and marketing material, then use data to drive your growth strategy. A high demand from the Netherlands may justify deeper Dutch localisation.
If you plan to establish a satellite office in another country, then make sure you give location due consideration. It is easy to get caught up in evaluating areas that are popular for startups (NYC, SV, etc) but these locations might not suit your business. Take into account things like travel and industry.
Make sure you can handle the additional expense
Often expansion into secondary markets is driven by an opportunistic instinct. You've just closed a deal in another country, and the sales team sees a 'huge opportunity'. Before rushing headlong into an expensive expedition, make sure you properly evaluate the opportunity and that you have the resources to run a sustained campaign. History is littered with stories of failed campaigns because of scarce resources.
Partners and Agencies are good, but …
They're going to take time to understand your business, and it's likely you're not their only focus. So create a realistic forecast based on at least twice your normal sales cycle. And structure your agreement based primarily on commissions–if they're good at what they do they'll have no problem with a low fixed rate and a more rewarding commission. You might also want to engage a local marketing and public relations firms to assist. But, finding people who are trustworthy and competent can be a challenge. If you do go this route, try to find someone who can refer you to a reputable local agency.
Check your communication style
Language differences aren't the only barriers to effective communication you're going to encounter. The pace of business negotiations in countries like the US is sometimes more intense than in Europe. Make sure you match your communication style to your audience. For instance, when pitching to a European prospect, a presentation may require more granularity, which may seem rather long-winded to a US audience.
Don't lose them in translation
To produce effective advertising campaign takes more than an accurate translation of the message from one language to another. It necessitates an understanding of the culture, customs, and values that predominate in that country. Brush up on local culture or enlist a local partner to help you craft a message that is well received.
Use the data
Over the past decade, the amount of data that has become available to entrepreneurs is truly mind-boggling. The way we market and sell has changed dramatically, with real-time data effectively replacing guesswork. Use data such as website traffic and lead conversions to identify new markets. One of the easiest and most cost-effective ways of assessing a new market is to run online marketing campaigns targeted at those locations, then using the data you gauge the interest and potential opportunity in those markets for your product or service.
Nowadays, entering a new market doesn't have to mean a significant investment. Use data to identify and evaluate potential new markets. Start by running online campaigns in some of those markets. Keep in mind that in places like the US, conducting business via teleconference is normal–at least in the early stages of a deal. And once you have your beachhead market, make sure you have the resources to run a sustained campaign.